If you're looking for the ultimate summer day, just go on the water. No limits, experience huge open spaces and pure freedom with the Seabob. Whatever equipment you choose. This water sports equipment is carefully handcrafted from high-quality materials. The uncompromising quality standard of every Seabob is reflected in every detail.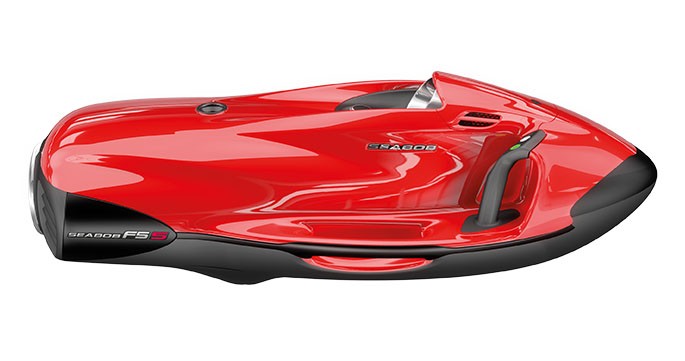 F5
A special feature of the Seabob F5 is its extremely low weight of only 29 kg. The seabob has a thrust of 480 Newton. The E-Jet Power System in the Seabob F5 is controlled in 4 power levels. These stages give the vessel a sporty character and guarantee absolute pleasure and the high performance of the seabob in combination with the low power-to-weight ratio. The excellent sailing characteristics of the Seabob F5 make it suitable for use in any water. She feels at home in the sea. The Seabob F5 shows excellent performance in terms of high manoeuvrability and can be used in both small and large swimming pool complexes.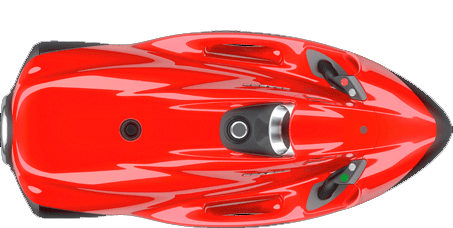 F5 S
The Seabob F5 S is the ultimate high performance slabob with a weight of only 34 kg. The performance is unsurpassed. The F5 S has an impressive thrust of 680 Newton. The E-Jet Power System is controlled in 6 power levels. With these gears of the Seabob F5 S you can change gears in a relaxed low gear or, for higher speeds, in 6th gear. The seabob has a very sporty character and is characterised by its extraordinary dynamism. Its sporty appearance is accentuated by elements in a chrome construction. The Seabob F5 S feels at home in the sea.
F5 SR
The SEABOB F5 SR is the most powerful of the SEABOB F5 series. Its performance is unique. The E-Jet Power System of the SEABOB F5 SR generates an enormous thrust of 745 Newton. This motor power is distributed over 7 gears. In the lower gears you sail slowly through the water. In the highest gears you can feel and experience the enormous and impressive thrust of the F5 SR in the water. Besides the powerful motor, the SEABOB F5 SR also offers high-quality optional extras.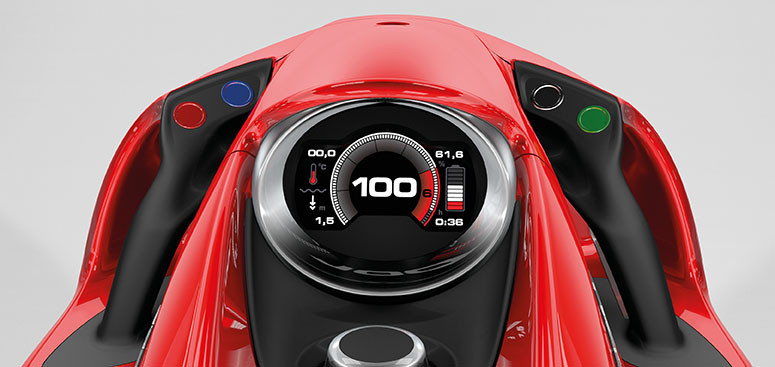 The SEABOB F5 SR comes standard with the SEABOB camera system with two integrated cameras, a built-in storage system and a WLAN transmission module. The F5 SR also comes standard with the high-quality chrome package. The SEABOB F5 SR can be finished with one of the offered surfaces from our entire colour palette at no extra charge. The SEABOB F5 SR also has two rear fins for stability. These improve manoeuvrability during diving trips and underline the sporty design.