Our company
In 2004 started Antoine Boon as importer & dealer of the Chris Craft brand. In 2019 we added the well-known brand Chaparral boats and started with SportRibs of the high quality brand Nuova Jolly. We almost always have all popular models in stock, even the most common colour combinations can be seen here. In 2020, our service center in Maaseik Belgium has been expanded and refined, all equipment has been purchased to provide a perfect service. In 2021 we partnered with Schaefer Yachts. It is a very innovative yacht yard and the largest in South America. Schaefer works very efficiently, so delivery times for a new boat are reasonably short.
The line, the style and the nostalgia.
Since I was young I have been fascinated by classic motorcycles, cars and boats. The line, that styling and quality of the brand have always been decisive. I've always had an eye for design, quality and progressive products.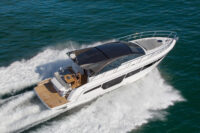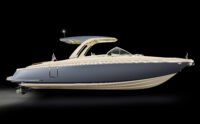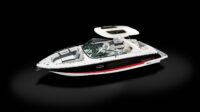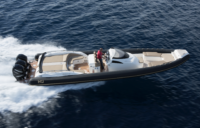 Importeur Nuova Jolly RIBS
I like a personal approach to selling a boat. I will almost always be the one to answer the phone, answer your emails and will also more often than not do all kinds of work myself. Also, I will often be the one to bring you the boat in person and give full instructions. As said always with an eye on quality and perfection.
Come and visit us in our showroom
Why Exclusive Sportsboats ?
Exclusive Sportsboats is the exclusive importer of these boats in Belgium and Germany. It is often thought that the service ends when a boat is purchased, however with us it does not stop here. You can expect a lasting service from us and you can still contact us for questions and help regarding your boat. Please do not hesitate to contact us, our specialists will be happy to help you.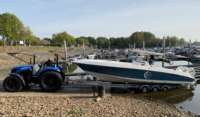 We are located in the area of
Jachthaven "De Heerenlaak"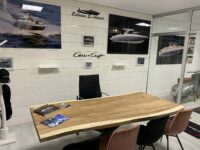 Nieuws
New Bureau a Port Grimaud
Exclusive Sportsboats Maaseik BVBA
Venlosesteenweg 240
3680 Maaseik